Custom Designed Wedding Ceremonies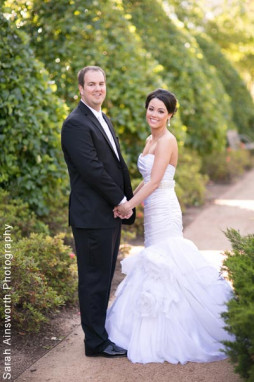 Every couple has a romantic story that friends and family enjoy hearing on a wedding day. Personalized wedding ceremonies allow a couple to give the gift of themselves and their love to all who are present to witness the wedding. Your guests will feel closer to you and receive the gift of a glimpse inside your relationship. Hearts will open and a beautiful energy will fill the ceremony space.
I will work with you to tell your love story in an original, creative way, highlighting the moments that bring the most joy to you. Sharing your love of the sparkle in her eye or his witty sense of humor brings your story alive. Choosing the perfect readings, symbols and rituals accent your love for one another. We can even create personal vows for each of you.
How do we accomplish this? First we meet for about 60 minutes at an informal, no-obligation session to be sure that the three of us feel a connection and could work well together. We discuss your ideas and preferences regarding all aspects of the ceremony. Next, you and your partner complete a questionnaire which is designed to highlight some of the important moments of your relationship.
Then I get to work and craft a ceremony that tells your story in a thematic way.. I will submit a ceremony draft to you and you have complete approval of each and every word. The writing will flow and engage your family and friends in a very heartfelt way. Your ceremony will be one of feelings of joy and happiness and will be memorable to you and your partner and to all of your guests as well. .
If you have questions, please take a look at
About Jill
for more about me, or check out
FAQ
for general questions. If you are interested in a brief, non-custom ceremony, look at
Express Weddings
and
Fees and Services
. If you would like to reach me for specific questions, see my
Contact
page. I look forward to hearing from you!
Wedding Ceremonies