About Jill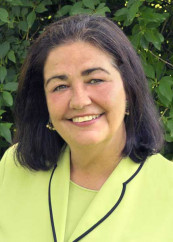 Life is to be celebrated! Milestones are to be marked! and wedding ceremonies are to reflect the choices of each couple. As a Wedding Officiant, I believe you should choose the elements of your wedding ceremony, be they of
interfaith, spiritual,
or
agnostic
orientation. Classic or contemporary, edgy or traditional with a twist, I will work with you to design a custom ceremony filled with meaning and emotions that reflect you!
I am certified in ceremony creation by the Celebrant Foundation and Institute and ordained for the purposes of solemnizing marriages. Working primarily with
nondenominational
and
nonreligious
couples, straight and gay, I design wedding ceremonies that celebrate the merging of your two distinct lives into a committed couple. I believe in the power and beauty of the personalized spiritual or secular ceremony.
Twenty-five years in business has deepened my listening skills and my ability to discern the needs and wants of my clients. Passion,
humor
and a genuine interest in people infuse my professional relationships, making our work together flow with ease. In my personal and business life, I follow the spiritual principles of
inclusion
,
acceptance
and
diversity
.
When I'm not designing or officiating ceremonies, I enjoy travel, reading, knitting and crafting and biking. My two cats and I welcome and host international students enrolled in English language intensive programs. These energetic visitors are a constant source of global culture and traditions, which makes for lively dinner table conversations!
My company is named to highlight our beautiful city and to honor your right to have a choice in each element of your wedding. It would be my privilege to craft and officiate your memorable ceremony.
Contact me now
to tell me your vision of your perfect day and to set an appointment for a free, no-obligation meeting.